Books I Want To Reread This Spring
15:29
I think it's safe to say that us bookworms go through a 'book slump' phase. The phase where we can go weeks (in my case months) where we just don't pick up a book and read, or then we start countless books, read a couple of pages and put it away again. And for me, that phase is now, it's been months since I've picked up a book and read it. I recently picked up the book, Thirteen Reasons Why, but after a few pages, I put it away.
Major book slumps suck. So this Spring, I've decided to pick up books that I have already read and loved with all my heart, to help remind me what I'm missing out on. I thought it would be nice to share these books with you as I know that I have not yet written a blog post on books on the blog.
So I've decided to pick 4 books that I wish to reread this Spring and here they are: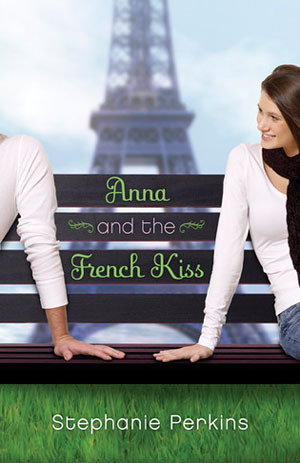 Anna and the French Kiss

is by far my absolute favorite book in the Contemporary Genre. The reason I first read it was because there was so much hype around it that of course, I gave into the hype, dived in and read it. My expectation for this book was pretty high and it definitely lived up to it. It was funny, sweet, and at times pretty cringe-worthy but it made it that much more real. It was definitely a cheesy read, but not the oh-my-god-just-kill-me-now type cheesy, it was real. I laughed, I laughed so much I cried, because it was just funny. It has such a simple story line, you'd think it would be your typical boring old cliché, but it is far from it. And last but not least, let's not forget to mention the absolutely hot guy - an American Citizen, with a British accent, and a sexy French name. Totally swoon-worthy right?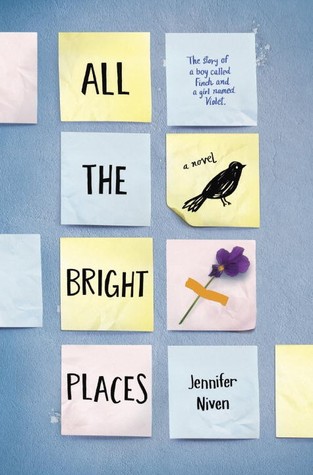 All The Bright Places.
The main reason I picked up this book was because the tagline went something like this:
The Fault in Our Stars
meets
Eleanor and Park
in this exhilarating and heart-wrenching love story about a girl who learns to live from a boy who intends to die.
And of course, when The Fault In Our Stars and Eleanor and Park are mentioned my ears quirk up and my eyes widen because they are my absolute favorite books.
The book is real. It talks about real issues that are not taken seriously in the real world. It talks about Mental Illnesses, Suicide, Death along with many other things. It paints a picture of love in a big canvas of pain. My heart automatically connected with Violet and Finch. The writing is absolute perfection, so perfect in a way that it hurts. It hurts you right in the feels and I'm telling you now, if you're an emotional sap like me, you'll need an entire box of tissues. The story is real, the characters are real, the feelings are real. The heartache, the anger, the pain, it's all real.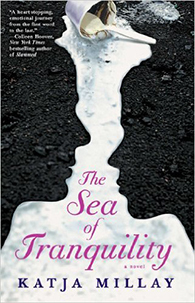 The Sea Of Tranquility.
The end to this book kills me every time. The most beautifully written, deep heart-wrenching story that I have ever read. It has made it's way to Number One on my All Time Favourite books list. It's a very slow building story but it just makes it all the more real and believable. This is not your typical love story, it's not all 'Insta-love'. The whole book was so character-driven, it highlights the horrors, realities, and imperfections of life (and of course, love) while still yet having the most powerful ending. Both Josh and Nastya are surrounded by different worlds of pain, death and isolation; both have survived hurts that no one at their age should have to ever go through and yet as the days go by, they live and survive in that pain, finding solace in one another.
Forbidden.
This book was just one heck of a roller-coaster ride for me. While reading this book, I felt all sorts of things, I felt disgusted, nauseated, I screamed and cried because this book was so wrong in so many ways but in a way so right. It was tormentingly (is that even a word?) beautiful. I was in no way prepared to read this book, and by the time I had finished, it left me staring at my wall with just no words. I still remember m
y heart was beating so fast and so hard, it felt like it was going to come bursting out of my chest, my hands, my whole body, was shaking.
This book, it repulses you, it disgusts you but you cry and you scream because you realize that it is painfully beautiful. It is reality.
These books are my absolute favorite (after Harry Potter of course) and I absolutely cannot wait to read them again. If there was such a thing as being able to "unread" a book so that the next time you read it, it would be as if it was your first time reading it; for me, them books would be these. I really enjoyed writing this post, and it has already made me realize how much I am missing out on by not reading. Honestly, I want to be able to write more blog posts on books, book reviews etc. I cannot wait to share them with you.
What are favorite books? Which books do you plan to read over the Spring?